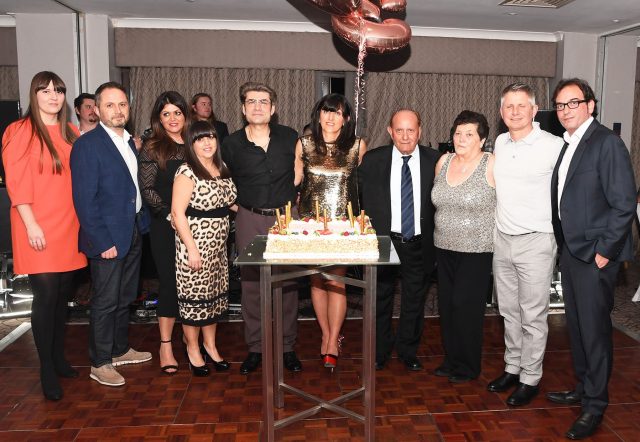 A Woking Lady of Italian origin, Maria Francesca Valentino, arranged on Sunday 24th February 2019 a Charity Gala Dinner in aid of Cancer Research UK – "Ballando sotto le Stelle 2" – and raised with this successful event a lot of money: £30,000. To date she has collected around £70,000 taking in consideration two previous events. This has been achievable as all products and services for the events were generously donated by numerous businesses. She didn't have to purchase any single item for the Gala Charity Ball, with live music by the group "Passion" and "an Italian themed dinner", which took place at The Hilton Hotel in Cobham (Surrey).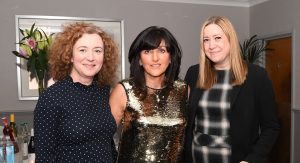 In a brief speech during the event Maria Francesca Valentino thanked all the supporting people (starting from her family) and all the supporting businesses, from Almanara Resorts to Barclays Bank, from the Hilton Hotel to Cibosano and Carnevale, from Hootybaloo to Club Green. The list is really long and includes also Waitrose and Marks&Spencer.
"Cancer Research UK is a charity that touches all of our hearts, we hear about the illness everyday and this is a small way to support Cancer Research UK in finding a cure for this illness one day", she says. Actually the lady involved herself in this charity work in celebration of her father's recovery from cancer.
In 2009 Maria's father had a cancerous tumour removed. "We – Maria recalls – were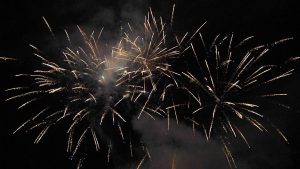 devastated when my father was diagnosed with cancer and it was a frightening time for all of us. Fortunately he responded really well to the surgery and treatment, and is now leading a fit and healthy life". The tickets for the charity evening – which lasted from 18.30 to 23.30 – were sold at £75 each for the four course meal (including starter, fresh pasta, main and desert), all the drinks (including wine, prosecco and champagne), the entertainment and two free raffle tickets. It was possible to buy extra tickets for £5 each. The star prize of the raffle was an all inclusive 7 night stay at the Almanara Luxury Beach Resort in Diani Beach, Kenya. It was also possible to book tables of 10 for people wanting to attend with family and/or friends.
In the middle of the tasty dinner there was a pleasant surprise: all the guests were invited to go out for a firework display.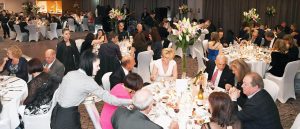 Cancer Research UK – for which Maria Francesca Valentino started to collect money in 2015 – is the world's leading charity dedicated to beating cancer through research. They are fighting cancer on all fronts, finding new ways to prevent, diagnose and treat it to save more lives. They are entirely fun ded by the public. They need the help of the public in order to ensure more people beat cancer.
Cancer survival rates have doubled since the 1970s and Cancer Research UK's activity has been at the heart of that crucial progress. To the people unable to attend the event but eager to help the Woking Lady gave the opportunity to make donation accessing the site: www.justgiving.com/fundraising/ballandosottolestelle2.
La Redazione