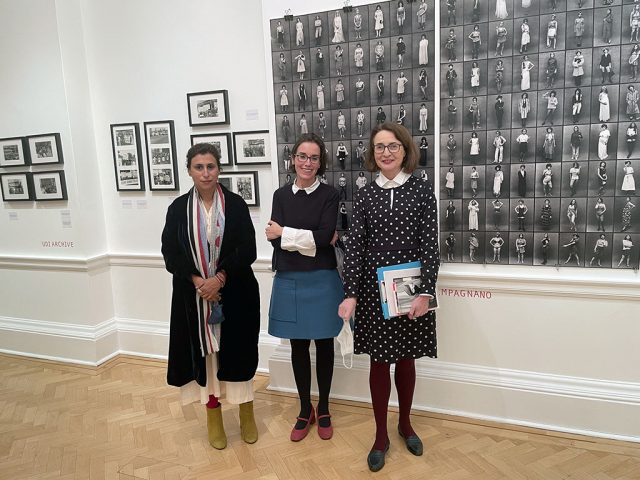 An exhibition on display at ICI London looked at how female photographers have explored the world of work in contemporary Italy since the 1950s.
Curated by Maria Chiara Di Trapani and coordinated by historians Ilaria Favretto (Kingston University), Nico Pizzolato (Middlesex University) and Eloisa Betti (Università di Bologna and UDI), the exhibition (3 – 23 December)acquainted the visitors with over 100 images by 12 female artists and two collectives.
A constellation of women from different generations was brought together through their shared use of the medium of photography as a means of personal emancipation and political inquiry. The selection includes: Paola Agosti, Marcella Campagnano, Lisetta Carmi, Liliana Barchiesi, Letizia Battaglia, Cristina Omenetto, Collettivo Donne Fotoreporter, Nicole Gravier, Gruppo del Mercoledì, Allegra Martin, Gabriella Mercadini, Michela Palermo, Alessandra Spranzi, Francesca Volpi.
A selection of 64 further images were on display on a virtual platform, freely accessible.
The artists presented are well-known to the general public and have been the subject of great international recognition, like Letizia Battaglia, the first woman to head the photo team of the newspaper L 'Ora who shot for over a decade the mafia killings in Palermo; or Lisetta Carmi, well known for her trailblazer series I travestiti (1965). On display on this occasion was her series dedicated to the workers in the Port of Genoa, or in the cork factories in Sardinia.
The UK public had the opportunity to see for the first time Paola Agosti's ethnographic reportage Immagini dal mondo dei vinti, and the series La donna e la Macchina-The Woman and the Machine (1983) as well the reportages by Gabriella Mercadin, a militant photographer and contributor to Noi Donne and Il Manifesto newspaper.