The Federation of Italian Chefs in UK (FIC UK) prepared food for people in need in occasion of la Settimana della Cucina Italiana nel Mondo (the week of Italian cuisine in the world) which took place from the 23rd to the 29th of November.
That was possible thanks to a partnership with CDARS, a charity committed to improve the lives of vulnerable people and those with complex needs arising from the ill effects of mental health, addiction to alcohol, drugs and other psychosocial conditions
Every day the partnership brought traditional Italian recipes using Protected Designation Origin (DOP) and Protected Geographical Indication (IGP) products, distributed to CDARS vulnerable clients via its Community Kitchen.
Among the Italian companies who helped with this initiative was food importer and distributor Vincenzo Ltd, which supplied the chefs with fresh vegetables and dry products to prepare all meals.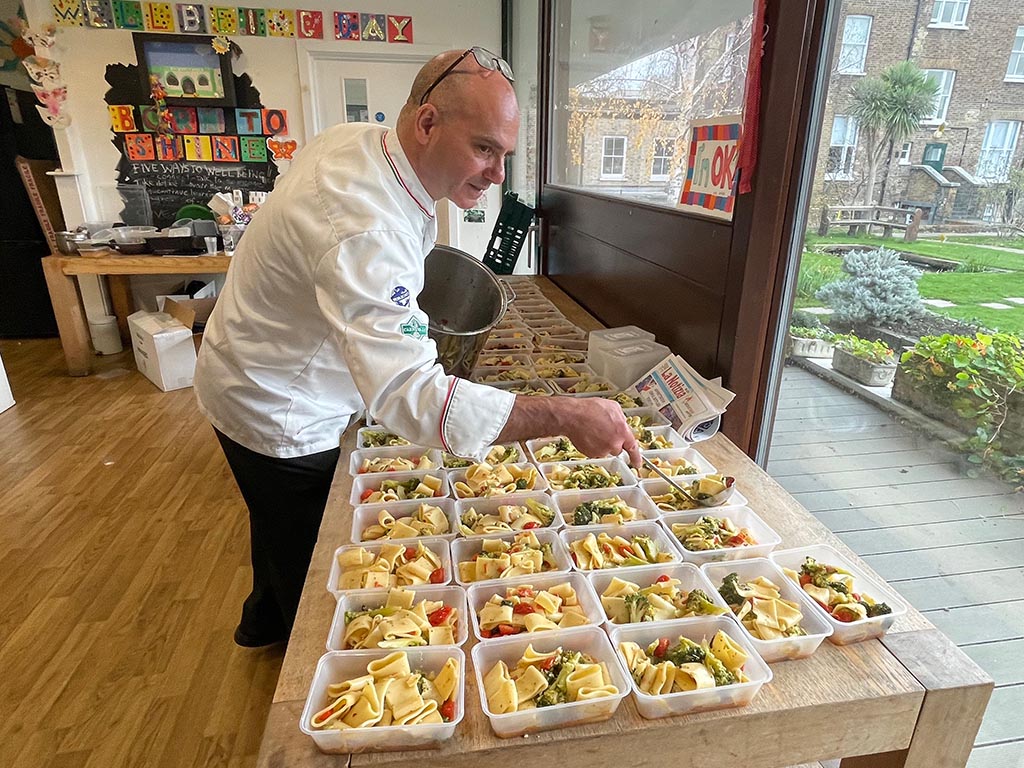 Italian cuisine is synonymous with community. During this difficult year, many Italian chefs in the UK have contributed to their communities by cooking free meals for the NHS and other organizations in order to help those who have worked hard to fight the pandemic. La Settimana della Cucina Italiana nel Mondo promoted and highlighted the quality of delicious Italian products which are perfect for a correct alimentation. Best known for the variety of ingredients used, the Italian cuisine is also associated with the Mediterranean diet.
The Federation of Italian Chefs has been created to support chefs and cooking initiatives, sharing recipes and forging relationships through food events in the UK. It promotes the Italian cuisine and runs professional development activities for chef patrons, restaurateurs, teachers, students and food investors. Cooking shows, competitions, training courses, special dinners, healthy diet programs and education projects are at the core of the activities promoted by FIC UK.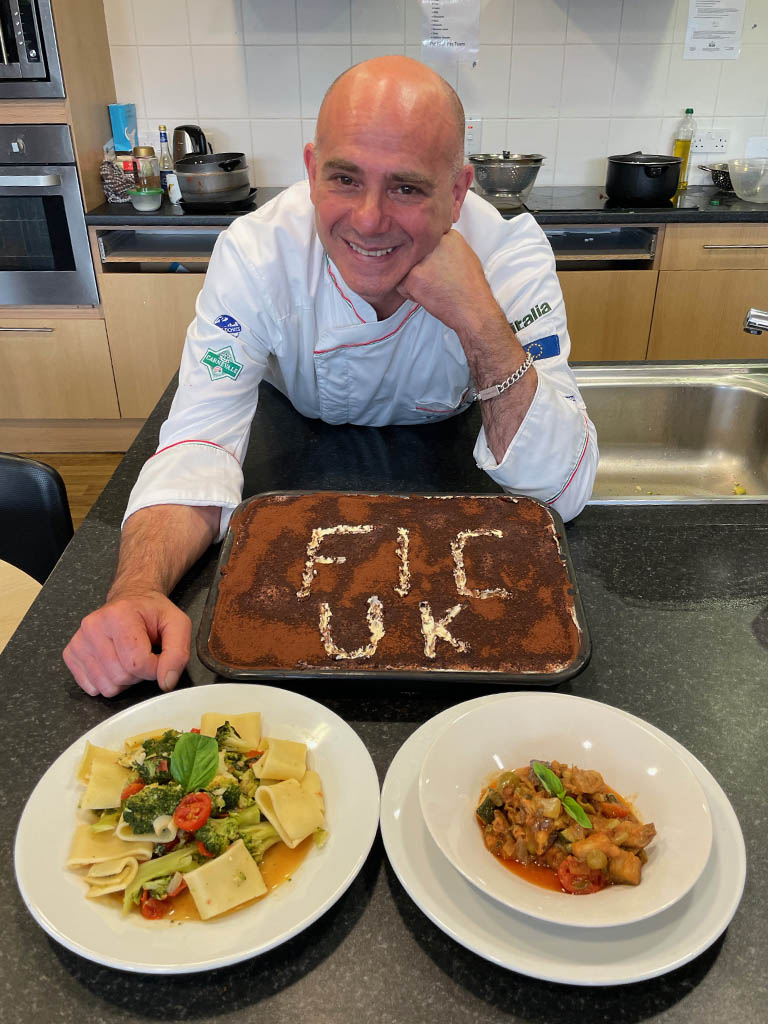 Through its Community Kitchen which opened in April 2020, CDARS has helped many people in need during the pandemic. Due to the success of this initiative, the Community kitchen has become a fixed structure. Donations of food from various sources and with the help from professional chefs have provided thousands of meals to vulnerable people of all ages. It is possible to donate through Just Giving and PayPal Giving Fund at the 'Get Involved' tab of CDARS website. www.cdars.org.uk
Vincenzo Ltd has been established for last twenty five years. It has been successfully supplying top establishments within the food world with quality products including fresh fruit, vegetables and a specialised array of exquisite artisan food. www.Vincenzoltd.co.uk or follow on Instagram @vincenzo.ltd
FOOD and DRINK by TripDigest have been working behind the scenes to help promote this week's activities. They are part of the TripDigest group who represent various companies within the travel and tourism industry. In order to know more you can go to www.tripdigest.com or follow on Instagram @foodanddrink_bytripdigest