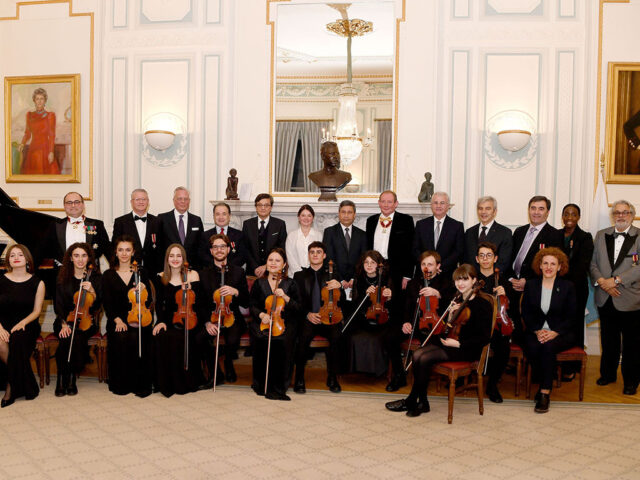 The young and talented musicians of the Giovani Armonie string orchestra of Sansepolcro, directed by Maestro Laureta Cuku Hodaj, played on the 10th of February in London for an event organized at the In & Out Military Naval Club by the Consulate of San Marino to celebrate St Agatha, the co-patron Saint of the small and old Republics.
Consul Maurizio Bragagni thanked the participants and briefly spoke about the significance for San Marino of celebrating the St Agatha Day.
The event benefited from the participation of Knights of the Order of St Agatha and many guests from the diplomatic corps, UK Parliament, academic institutions, San Marino community and business representatives, who enjoyed the brilliant performance of the young musicians. Fabrizio Innocenti, mayor of Sansepolcro, a beautiful town in Tuscany, was also present.
During the event Consul Bragagni lauded the contribution of the Knights of the Order of St Agatha to San Marino and awarded the certificates in recognition of their outstanding support to the Consulate and Esharelife Foundation charitable activities to Prof George Holmes, Cav Joe Ricotta and Giovani Armonie Orchestra of Sansepolcro.
LaRedazione