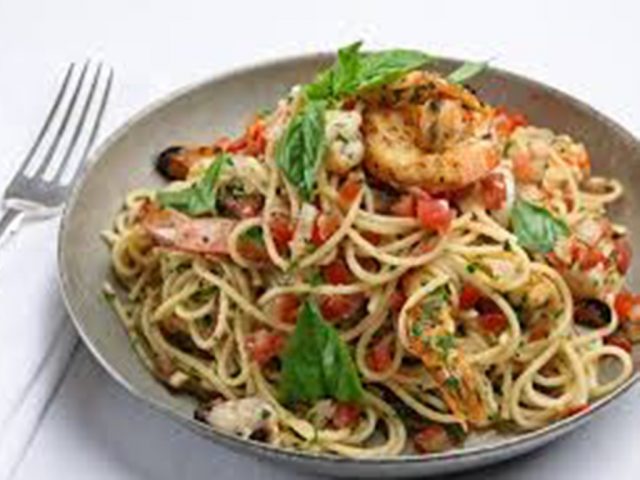 The italian cuisine is rich of dishes where you can taste and smell the sea delikatessen of the Mediterranean sea. One of these dishes, simple to prepare and very good to eat, is the Spaghetti ai frutti di mare, sometimes called also Spaghetti allo scoglio. This dish exists in mary variations, and one of the best is this Sicilian one.
ingredients
600 g ( mussles, squid, clams )
Shrimps 200 gr
Parsley
garlic cloves 2
Cherry Tomatoes 12
Wine 100ml
Oil
Salt
Pepper or Chilli pinch
Spaghetti 500 gr
preparation:
Blanch the prawns and shell them, warm seafood in a pan without water to make them open and then remove the mussels and sprinkle the wine to evaporate. Put the oil in a pan with the garlic you heat and then add the seafood. Stir once, reduce heat and add the prawns, the chopped tomato, parsley and a pinch of pepper or dry chilli. continue cooking for 20 minutes. Meanwhile boil the spaghetti al dente, drain and toss with the sauce.