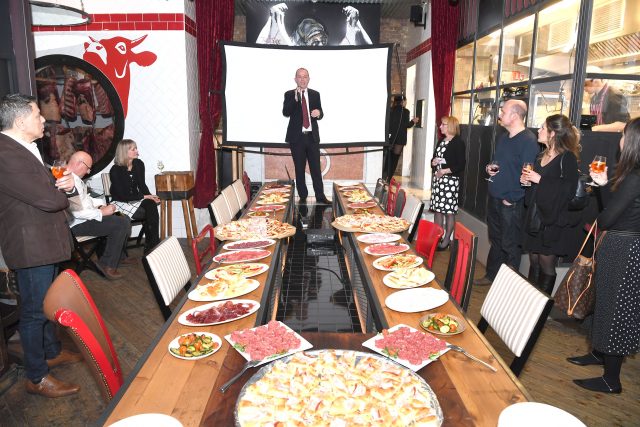 Four Italian central regions took part to the National Wedding Show in London and in cooperation with the Italian National Tourist Board (Enit) organized a tourism promotion at the Macellaio RC restaurant in Union Street.
Wedding is a big business everywhere and Abruzzo, Lazio, Marche and Umbria decided to be present at the National Show which took place at Excel the 13th and 14th of April.
The event at the Macellaio restauraunt allowed to the four regions to network with local representatives of Trade and Media to present their tourist offer especially in relations to romantic breaks, mini-moons, weddings and honeymoons. There was an opportunity to taste the excellent food and wine of the four Regions and to learn more about all aspects of their tourism attractions.