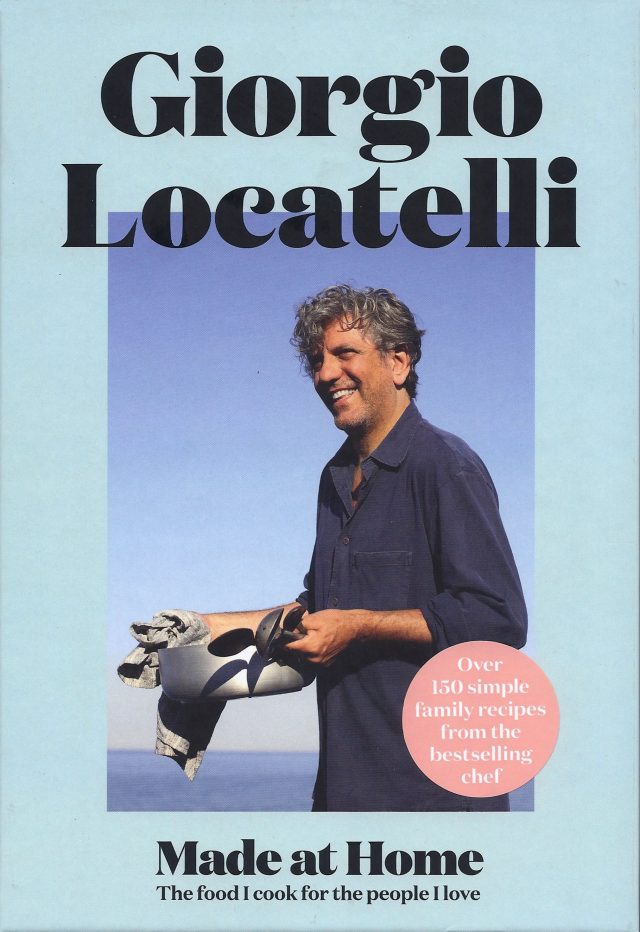 Dal suo ultimo libro "Made At Home"
Pan-fried cauliflower salad with anchovies and chilli
Serves 6
salted anchovies 6 caulifl ower 2 heads, separated into fl orets olive oil hard-boiled eggs 3, chopped black olives 15, stones removed capers in vinegar 1 tablespoon, drained and rinsed chopped mild red chilli 1 teaspoon chopped fresh parsley 1 tablespoon Giorgio's dressing 200ml sea salt and freshly groundblack pepper
1 Rinse the salt from the anchovies and dry them. Run your thumbgently along the backbone of each anchovy – this will allow youto easily pull it out and separate the fi sh into fi llets.
2 Blanch thecaulifl ower in boiling salted water for 2 minutes. The fl orets shouldstill be crunchy. Drain them.
3 Heat a little olive oil in a pan, put inthe caulifl ower and sauté until golden all over. Lift out into a large serving bowl.
4 Add the anchovy fi llets, eggs, olives, capers, chilli and parsley. Drizzle in the dressing, mix everything together very gently so that you don't break up the egg yolks any further, and seasonto taste.
Broad beans, black truffl e and shallot dressing crostini
Again, frozen broad beans are perfectly good for this. If you prefer, you can substitute shaved pecorino for the black truffle.
1 You need around 500g of freshly podded or frozen broad beans.
2 Cook them in boiling salted water for 2 minutes, then drain under cold running water and preferably slip off the skins, unless the beans are very small and young.
3 Put into a bowl and crush lightly.
4 Make a dressing with ½ tablespoon of white wine vinegar, a tablespoon of extra virgin olive oil and a teaspoon of chopped shallot, add to the beans and toss lightly.
5 Season to taste with sea salt and freshly ground black pepper and a few shavings of black truffl e. 6 Spoon some of the mixture on to each slice of toasted bread and fi nish with some more shavings of black truffl e.