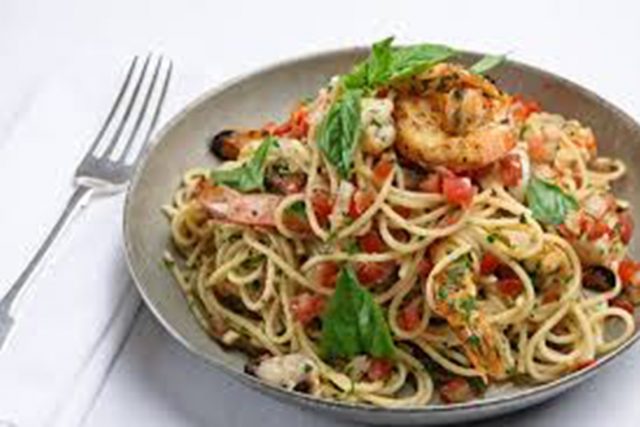 Do you want a very easy recipe which you can prepare in less than half an hour but at the same time a special dish which can entertain and impress your people, friends or family? Try the Spaghetti with seafood!
Ingredients
600 g ( mussles, squid, clams )
Shrimps 200 gr
Parsley
garlic cloves 2
Cherry Tomatoes 12
Wine 100ml
Oil
Salt
Pepper or Chilli pinch
Spaghetti 500 gr
Preparation:
Blanch the prawns and shell them, warm seafood in a pan without water to make them open and then remove the mussels and sprinkle the wine to evaporate. Put the oil in a pan with the garlic you heat and then add the seafood. Stir once, reduce heat and add the prawns, the chopped tomato, parsley and a pinch of pepper or dry chilli. continue cooking for 20 minutes. Meanwhile boil the spaghetti al dente, drain and toss with the sauce.