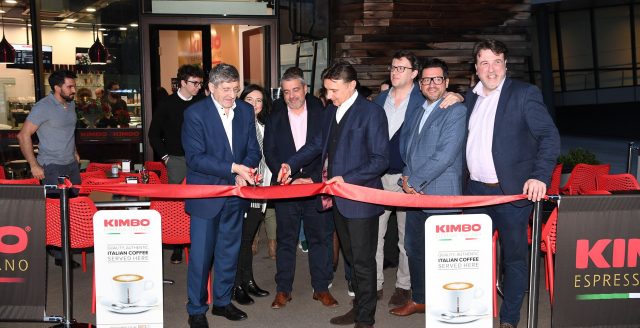 Since March 20th you have the opportunity to drink a delicious cup of Neapolitan coffee in central London: Kimbo Coffee's first flagship cafe in the British Capital was opened in the beating heart of the city, at MoreLondon, adjacent to City Hall and with views of the iconic Tower Bridge.
Kimbo is Southern Italy's most loved coffee and Rondanini UK have reached an agreement to exclusively distribute the premium range of Kimbo coffee to UK retailers.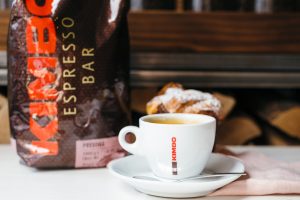 "This store – Damon Wilson, Commercial Manager of Kimbo UK, noted – is bringing the coffee flavour of Naples to London and is serving our Grand Gourmet blend. We are pleased to be working with Rondanini to bring our coffee range to the homes of UK consumers."
"Kimbo – Adriano De Vito, Managing Director of Rondanini UK, commented – is one of Italy's jewel brands and is synonymous with quality. The comprehensive range of blends across user friendly formats, from pods to whole-beans, provides an exciting opportunity for us to establish Kimbo as one of the market leaders in the ever developing coffee market."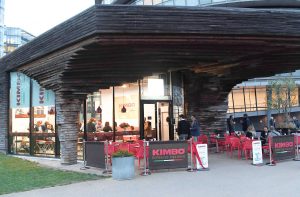 Rondanini UK was founded in 1989 and is a leading importer of Italian fine foods. They supply major retailers with both brand and own label products and important restaurant chains with foodservice ingredients. Their sister company, Salvo1968, offers direct delivery supply to the independent trade through an e-commerce site. They are part of the Vita Food Group with four manufacturing sites in Italy, supplying branded and private label fresh pasta and sauce to a number of leading retailers in Europe, the USA and Australia.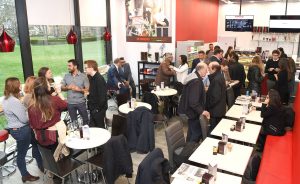 Since its founding in 1963, Kimbo has established itself nationally and internationally thanks to its careful selection of raw ingredients frequent quality controls and full traceability.
It was the first coffee manufacturer to launch the vacuum-packed tin, allowing their products to be exported worldwide without a loss in quality and aroma. Embodying the Neapolitan tradition of espresso coffee, Kimbo is a heritage Italian coffee brand with a story to tell.
La Redazione