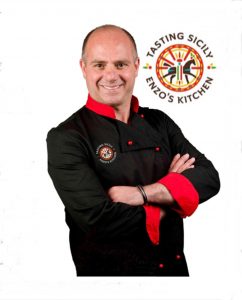 "Polipetti murati"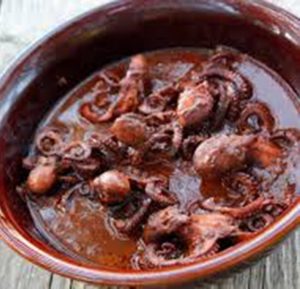 (polpetti soff ocati)
If you like the octopus this recipe is for you. This Sicilian dish is considered one of the best for tasting this delicious mollusc. It is recommended the use of fresh, small octopus (the smallest are the most tender) but also frozen it is ok. "Murati" means walled in English and "soff ocati" choked. It is also recommend to accompany the dish with good bread in order to eat the creamy tomato sauce. The "Purpiceddi murati" (so you call them in the Sicilian dialect) belongs to the culinary tradition of Palermo, where sometimes they are served as a hors d'oeuvre.
Ingredients: 1 kg of octopus 1 large onion 1 clove garlic 1/2 cup extra virgin olive oil
parsley 00g of chopped tomatoes 1 cup white wine salt and pepper
PREPARATION:
Wash the octopuses. In a pan fry the chopped onion and garlic, add the octopus seasoned with salt, pepper and hot pepper, and after add the tomatoes peeled and seeded then pour a glass of white wine that you will reduce for a few minutes, add half of the bunch of chopped parsley and cover leaving to cook over medium heat. When ready the sauce has thickened, remove from heat and add the remaining chopped parsley.